#EducASIAN
Description
This project will start on the 4th and last till the 30th.
For this year's AAPI Heritage Month, Asian Advocates' theme will be education of the Asian culture, history, and current news. This project is to help raise awareness and educate all about any topics relating to the Asian community and to emphasize the importance of Asian representation needed in our education systems. We have put together a calendar/list of read, listen, and watch actions to take each day. To participate and be shouted out on our final post on May 31st celebrating AAPI Heritage Month, you can submit your name, instagram handle, which actions you participated in, what you enjoyed and pictures/videos (optional) of you participating in this project through our email: asianadvocates@gmail.com , instagram: @asian_advocates_ or complete this form.
For all links, please visit this link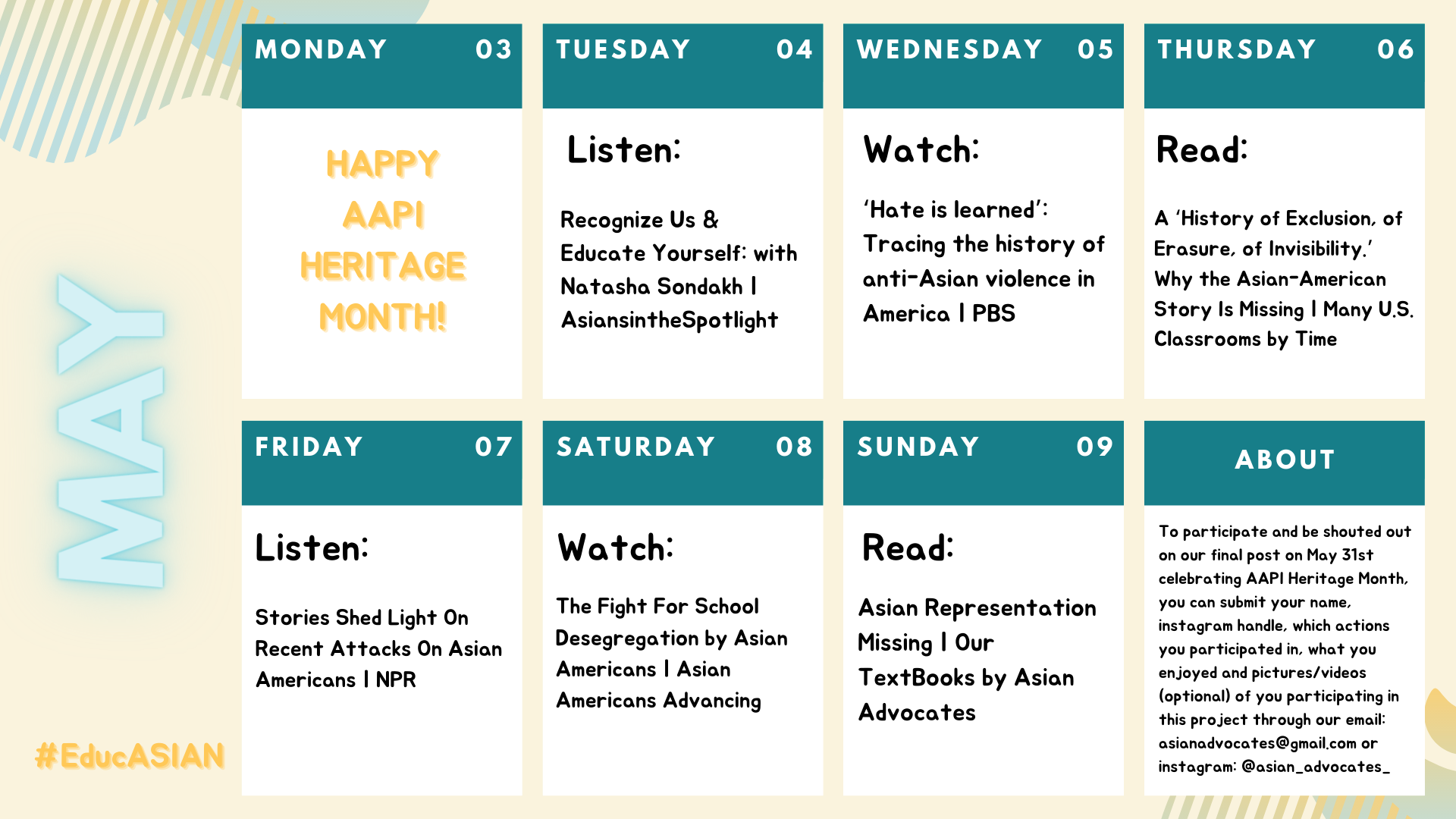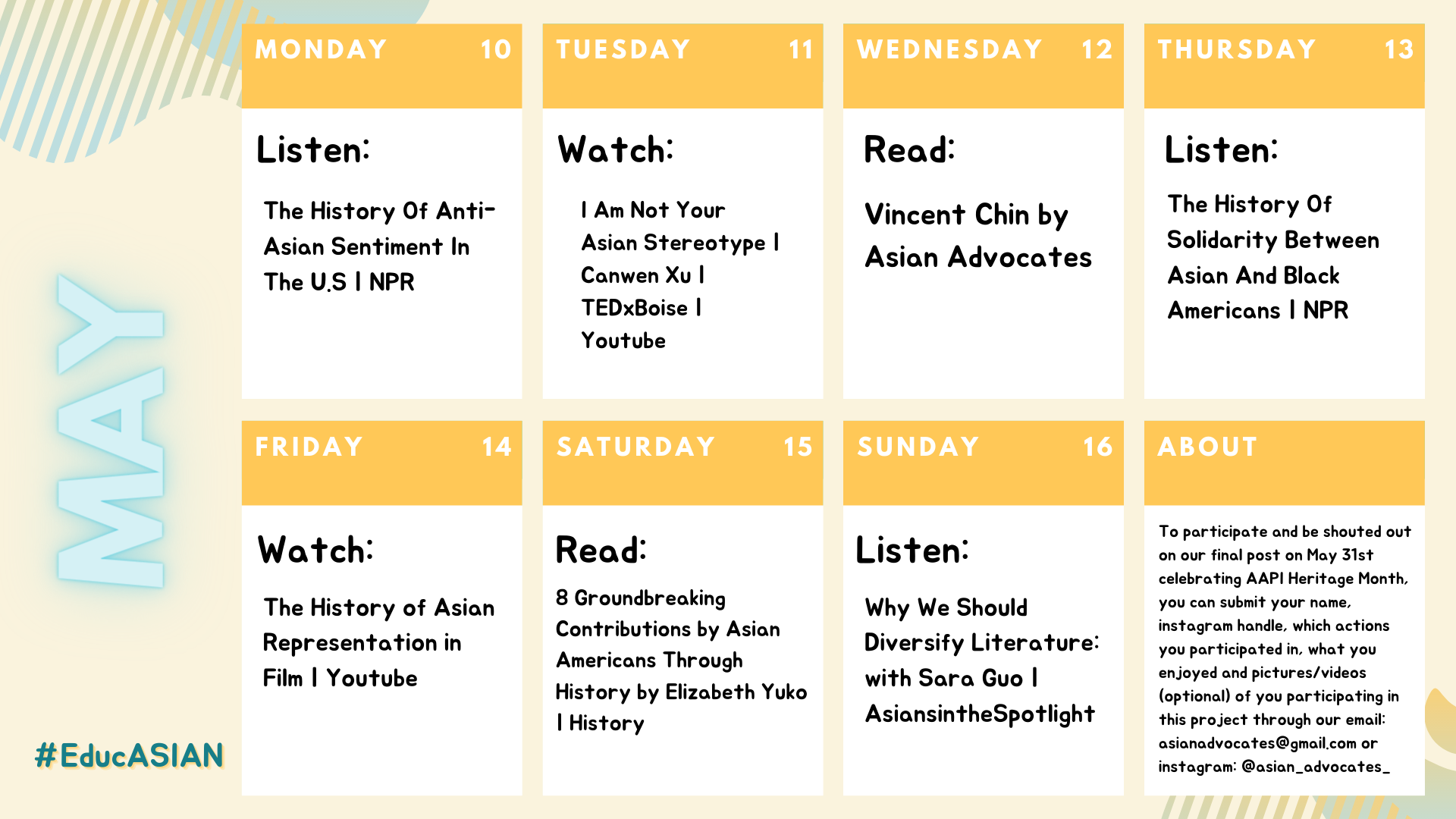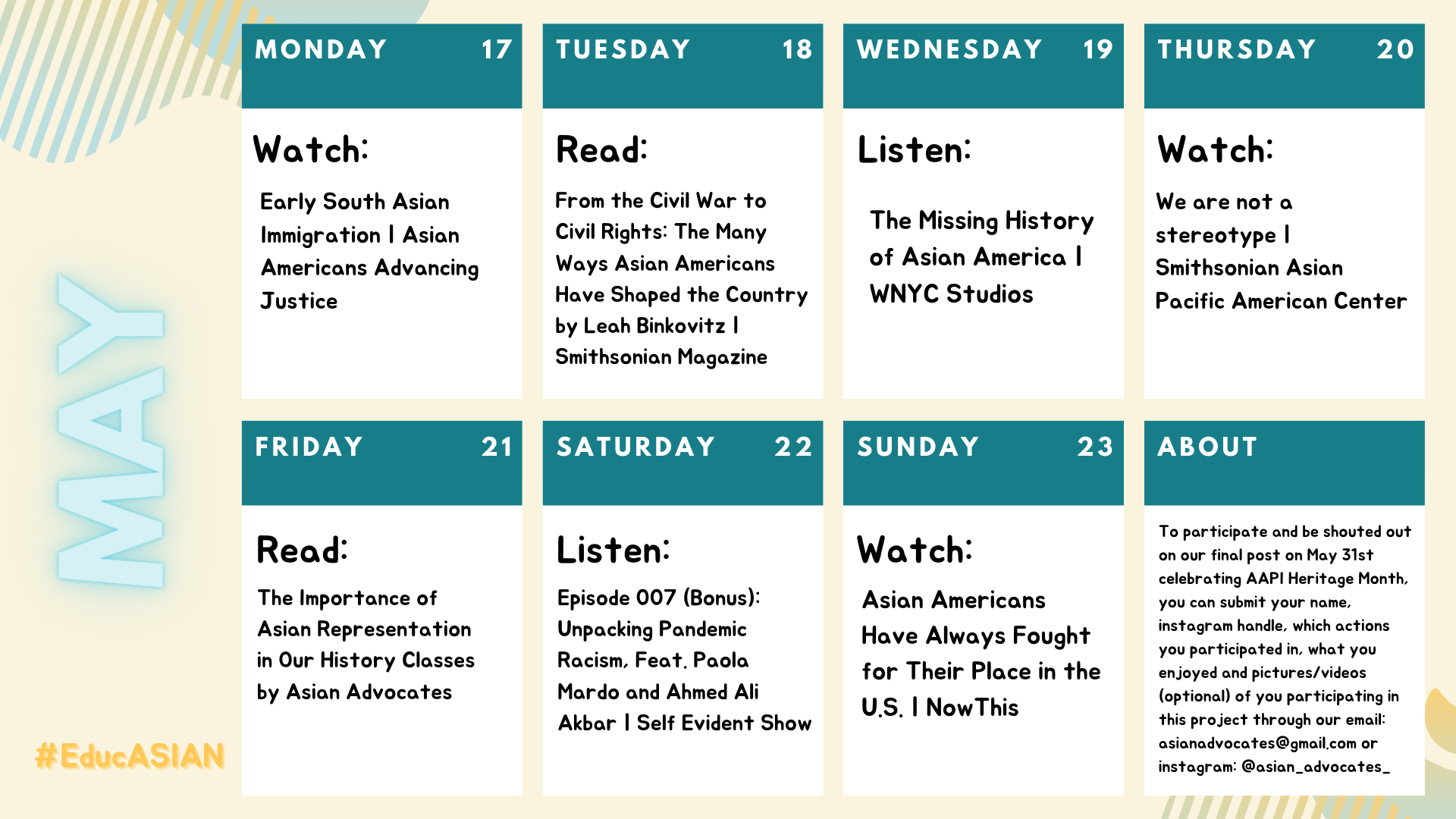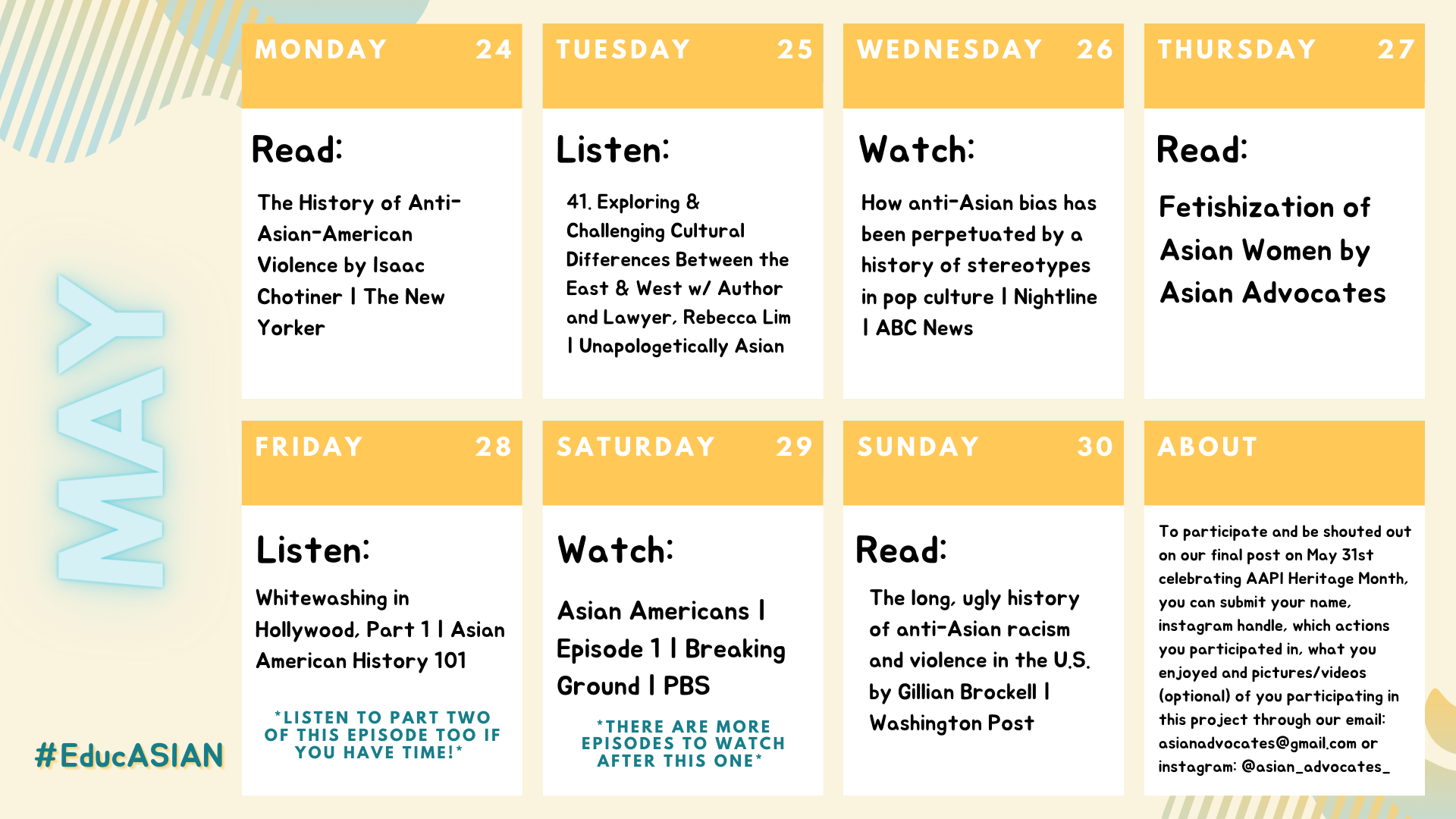 Contact Us
Reach out
If you have any questions, comments, ideas, reach out to us through our social medias or email . We will get back to you as soon as possible.